---
Relax, Reboot, and renew Your Spirit!
---
Welcome!!!
For twenty-five years, we have created life-changing vacations for gay community and friends.
​Whether you are LGBTQ, questioning, or an ally and friend, Spirit Journeys offers joyful, safe, spiritual vacations where you can renew your passion, purpose, power and joy!
We create gatherings where you can experience deep joy, courageous self-exploration, radical authenticity and wholehearted community.
​Our facilitation is rooted in collaboration, love, vulnerability, service, and spontaneity.
Your life is precious ... ​why not make each moment make ALL the difference in the WORLD?
With deep gratitude,
​​Hunter Flournoy
---
---
Love Without Apps: a Zen Path to True Love

WHERE: Bodhi Manda Zen Center in Jemez, New Mexico

WHEN: Saturday August 10 - Thursday August 15, 2019

WHO: For Gay, Bi, Trans and Questioning Men!

Love is not a thing to be earned, possessed, won, or given ... it is the quality of an open heart, alive to itself and its world. Discover the power of meditation to overcome the challenges of loving yourself, loving each other & finding someone to love -- free from the frustration, disappointment and addiction of apps!
---
---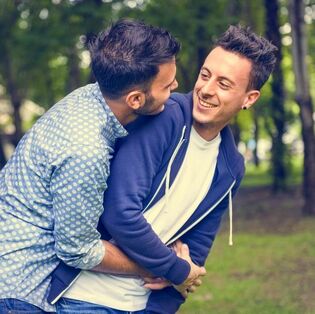 ​
2019 INTERNATIONAL GAY RETREAT IN BELGIUM!
​
Co-created by
SPIRITJOURNEYS & GAYSPIRITFRIENDS
WHERE: Charneux, Belgium
WHEN:
Saturday October the 5th - Friday October the 11th, 2019
WHO: WHO:
For Gay, Bi, Trans and Questioning Men
,
​Singles and Partners Welcome!
Full Price for the retreat will be € 895, -
RELAX, PLAY, AND GO DEEP WITH SPIRITED GAY-BI MEN IN BEAUTIFUL CHARNEUX, BELGIUM!
---
---