| | | | |
| --- | --- | --- | --- |
| | | Sign up for Our Newsletter and get $25 off your first Journey! | |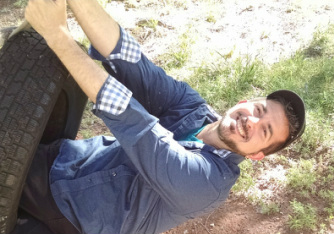 Hunter Flournoy
is the director, lead facilitator and visionkeeper of the new Spirit Journeys.
He is a life coach, therapist, and spiritual healer, and his mission is to help
people of all genders and orientations break free into more powerful lives through heart-centered coaching, conscious breathing, and joyful spiritual practice. He is a certified Somatic Breath Therapist and a pioneer in the use of breathwork in trauma and addiction treatment, and his work integrates two decades as a licensed psychotherapist with twenty-five years of experience in the world's shamanic and mystical traditions
. He offers
individual sessions by phone, web, and in
person, and leads journeys, retreats, and ceremonies around the world. To learn more about Hunter and his work, go to www.hunterflournoy.com.

GUEST FACILITATORS:


---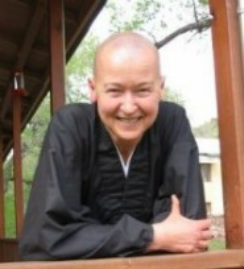 Jiun Hosen Osho is the beloved vice-abbess of the Bodhi Manda Zen Center in Jemez Springs, New Mexico. The Center was founded in 1973 by Kyozan Joshu Roshi, a Japanese Zen Master in the Rinzai lineage, with the fundamental purpose of providing teaching in Zen Buddhism to all who wish to learn and practice. Throughout our retreats held at the Center, Hosen provides a foundation for learning basic Zen practices including meditation and conveying Zen philosophy through profound questions and answer discussions. To learn more about the Bodhi Manda Zen Center, visit www.bmzc.org.


---
Luz Rosengren is a world traveler, educator, workshop facilitator, yoga practitioner, corporate meeting and event planner, and international tour guide with degrees in both education and sociology. As an educator, Luz began as an elementary school teacher then transitioned into university administration for a decade. During this time, his passionate focus was affirmative action, diversity, multi-cultural curriculum programming, community outreach, and human resources training and development. Throughout the early-mid 90′s, Luz volunteered at a hospice that specifically served people living with and dying of AIDS in Boston. Assisting with and witnessing the journey of human transition and death served as a most profound training platform for life. This led to eight years working in the New Orleans corporate entertainment industry, essentially modeling enchantment and joy. Luz currently works as an independent meeting and event planner, international tour guide and serves as a steward for co-luminate, a center for personal and cultural transformation in Asheville, NC.


---
Jorge Luis Delgado was, born in the highlands near Lake Titicaca, Peru. Jorge Luis is known worldwide as a knowledgeable guide and the Sacred Valley Highlands of the Andes. His knowledge encompasses the culture, traditions and spiritual heritage of vibrant Inca world. Jorge Luis is a "chacaruna," a person of the bridge, helping people connect with their spiritual self within their own traditions.


---