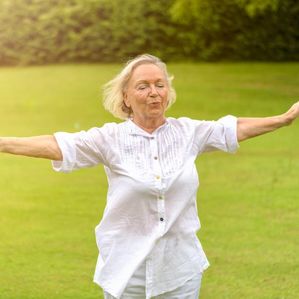 Life-Changing Breathing Skills
for Health, Healing & Transformation
WHERE: A Retreat in the Misty Blue Ridge Mountains of Asheville, NC
WHEN: June 22-24, 2018
WHO: Everyone
EARLY REGISTRATION EXTENDED!
HOW MUCH:
$275.00 Full Price. Save $50 by registering by April 23rd, 2018!
It's right under your nose! Learn the powerful breathing skills
that were meant to be yours ...
---
---
Discover one of the most powerful tools for health, healing, and transformation -- right under your nose! With powerful conscious breathing, you can ...
Breath easy, recharge, relax, sleep better, and feel more at ease in your body!
Relieve the symptoms of anxiety, depression, fatigue, and the little traumas life brings!
Cultivate awareness, self-love, authentic power and spiritual connection!
This weekend workshop will provide you with amazing insight into your own breathing patterns, individually tailored exercises to free your breath, and practical skills you can use every day for the rest of your life! Drawing from the latest discoveries of interpersonal neurobiology, sports physiology, medicine and proven spiritual practices from around the world, the conscious breathing practices offered in this workshop can set your breath and your life free! Work with Hunter one-on-one in the context of group healing and support to take your breath to the next level for freedom and release.
​
FREQUENTLY ASKED QUESTIONS (FAQ)
What are the benefits of Conscious Breathing?
These benefits include improved physical health such as; improved digestion, blood pressure, and immune system, less tension, increased energy, decreased stress and reduced effects of any lingering trauma. You will feel more grounded and centered in your body. Also cleared emotional patterns and a stronger connection with one's spiritual self.
Do I need experience with conscious breathing to attend?
No. We will cover and detail all the practices necessary for health and transformation!
Are the techniques taught in this workshop similar to holotropic breathwork or rebirthing?
No. Those techniques are designed to achieve a temporary altered state. Our work goes much deeper, and will fundamentally affect how you interact with life and it's challenges by bringing forth a flowing permanent state of deep grace, freedom, flexibility, and ease.
What will the weather be like and what should I pack?
Mostly sunny and warm. A light jacket will be helpful for evenings. Light comfortable and loose clothing that doesn't bind the body will help. (No tight jeans). Make plenty of time on the day of travel to settle in, and plenty of time after the retreat to integrate the work.
I have a breath related health condition, is this workshop safe and will it help?
Please let us know about your health condition beforehand and what you have found helpful or harmful for that condition. We will make sure to work with you to make sure that all of the exercises are completely safe. the techniques you will learn are not a substitute for medical care, but many have found them very helpful to respond to the symptoms their health conditions. They will in most cases result in an easier and more satisfied breath.
​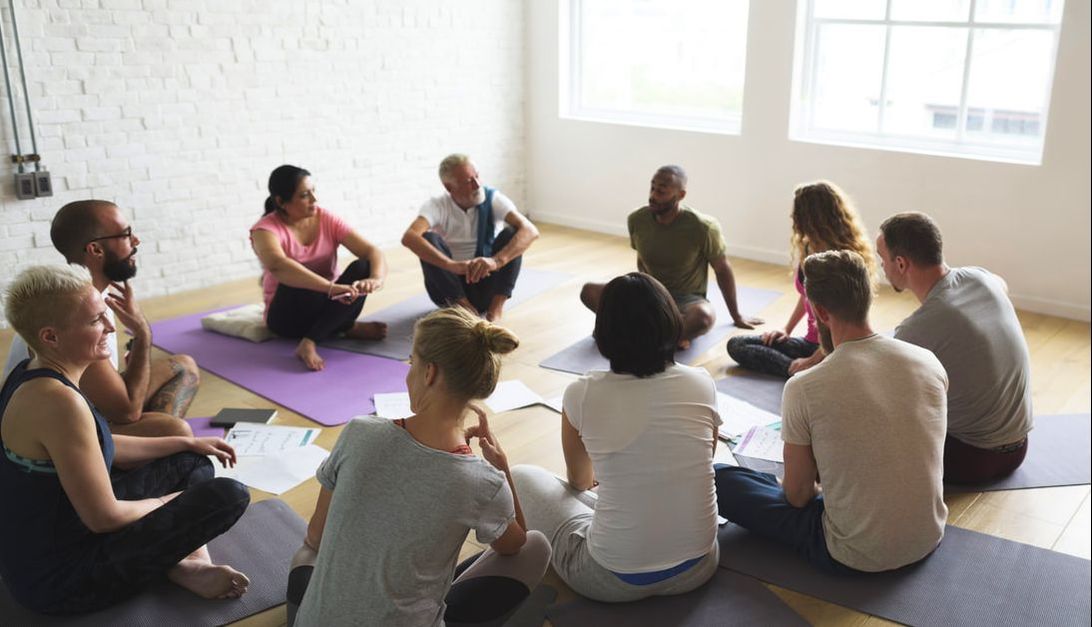 ---
​Your Workshop Includes:

Individualized Breathing Assessment & Personalized Practices for Powerful Conscious Breathing
Handouts on Core Conscious Breathing Practices
Guided Practice in 21st-Century Conscious Connected Breathing​
1:1 work with Hunter in group

Participants are encouraged to extend their stay in the Asheville area to enjoy the incredible restaurant scene in downtown Asheville, drive along the Blue Ridge Parkway, visit local waterfalls, or tour the magnificent Biltmore Estate. Asheville features a wonderful array of hotels and bed & breakfasts to meet every taste and price range. Hunter will also be available for private coaching and conscious breathing sessions before and after the retreat. Our retreat is only twenty minutes from downtown Asheville, and thirty minutes from the Asheville regional airport.
"breathe in through the whole body
breathe out through the whole body
feel how the breath calms and heals"
-- the Buddha
---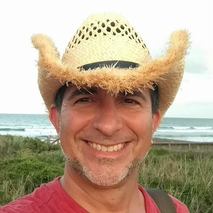 Hunter Flournoy is the director, lead facilitator and visionkeeper of the new Spirit Journeys. A heart-centered life coach, therapist, and spiritual healer, Hunter helps people of all genders and sexual orientations break free into more powerful, joyful lives through self-love, conscious breathing, and joyfully embodied spiritual practice. He is a certified Somatic Breath Therapist and a pioneer in the use of breathwork in trauma and addiction treatment, and his work integrates two decades as a licensed psychotherapist with twenty-five years of experience in the world's shamanic and mystical traditions, including the Buddhist, Sufi, Eastern Christian, Toltec, and Currandero traditions. Hunter offers individual sessions by phone and in person, retreats, ceremonies, and journeys around the world. To learn more about Hunter and his work, go to www.hunterflournoy.com.
---
Current Cost: $275.00 Full Price, or $225 with registration on or before April 23rd, 2018. $137.50 (50% of the full workshop cost) is requested by Monday April 23, 2018 (60 days), and payment in full requested by Friday May 8, 2018. Travel: Participants are responsible for transportation to and from the retreat. Where: Our retreat will be held at the Common Light Meeting Center at 137 Center Avenue, Black Mountain, North Carolina 28711. The Center is nestled in the Blue Ridge Mountains outside of Asheville, North Carolina. When: Cradled by two streams that run along the edges of the property and a lovely strolling garden, the center is the home for the Swannanoa Valley Friends Meeting. When: Our retreat begins promptly at 6pm on Friday June 22, and ends Sunday June 24 at 1 pm. Meals: You are invited to eat before arriving at the workshop on Friday evening and Saturday morning. We will allow an hour and a half for lunch and two hours for dinner on Saturday; you are invited to bring food or visit a local restaurant for those meals. We will make reservations for the entire group at a local restaurant for lunch on our final day. Included: All workshop activities and handouts, including 1:1 work with Hunter in group. Not Included: Transportation, lodging, or meals. Our Policies: Cancellations made on or before Monday April 23, 2018 (60 days) are subject to the forfeiture of all deposit moneys paid ($50). Reservations cancelled between April 24, 2018 and May 7, 2018 (59-46 days) are subject to a cancellation fee in the amount of $137.50 (50% of the full workshop cost). Reservations cancelled on or after Tuesday May 8, 2018 (45 days notice) are subject to a cancellation fee in the amount of 100% of your workshop cost and are non-refundable. You may want to consider purchasing a commercial travel insurance policy that would include trip cancellation protection.